I started Kruger PRofiles as a PR and journalism consultancy in Byron Bay in January 1994. Within six months it had become a nationally-focused business.

I had moved to Byron Bay at the beginning of 1993, initially to administer a little theatre company with the bold name of Australian Theatre Company, operating out of the back office in a shoe factory, and staging plays in a tin shed known as the Tin Shed.

It was a baptism of fire in the Byron Shire. Funding was scarce, and support from local businesses was willing but countered by concern over bad management prior to my arrival. I spent three months trying to turn the little company of enthusiastic actors into a viable concern, all the while learning about the busy arts industry in the Byron, Lismore and Tweed regions.
After funding ran out for the Australian Theatre Company, I went into semi-retirement (isn't that why we move to places like Byron Bay?) but I was soon tracked down by the Lismore newspaper, The Northern Star, who recruited me as its Arts reporter.

| | |
| --- | --- |
| After several months of meeting and interviewing local arts workers, I was encouraged, particularly by internationally renowned opera singer Lyndon Terracini, to start promoting his and other businesses on a national level. So Kruger PRofiles was born, and my first client was Terracini's Lismore-based organisation, NORPA (Northern Rivers Performing Arts). Click the logo to find out about the work I did with NORPA, publicising their plays and concerts, achieving the greatest exposure to date for a regional arts organisation in Australia. | |
| | |
| --- | --- |
| The first Kruger Profiles office | During the first six months of Kruger PRofiles' existence, I also consulted for other local organisations such as the Northern Rivers Conservatorium, NSW Youth Arts & Skills Festival, and the Northern NSW Zone Marketing Committee (writing articles to promote the region from Grafton to the Queensland border). |
| | |
| --- | --- |
| My work with NORPA impressed far beyond the environs of Lismore and the Northern Rivers. In August 1994 I was approached by the Brisbane Biennial International Music Festival to be its publicist. It was the largest music festival in the southern hemisphere, and working on the Biennial in 1995 and 1997 exposed me to many forms of music and a great many gifted musicians who changed my life. Click the logo at right to explore the amazing three years I spent with this prestigious festival. | |
| | |
| --- | --- |
| | One thing always leads to another, and before I knew it I had become a highly sought after Arts publicist in Brisbane - albeit a resident of Byron Bay, in another state! The Brisbane International Film Festival invited me on board immediately following the 1995 Biennial, and I had a very happy and productive association with BIFF for three years, working with some wonderful filmmakers and stars. Click the BIFF logo to find out more. |
Opera Queensland also asked me to come on board for a season in 1996 to supplement the company's in-house publicity and marketing efforts, inject new ideas, build media relations and enhance the national profile of this state opera company. I worked specifically on their productions of Otello and Don Giovanni. For the latter I devised and supervised the creation of an electronic press kit for a tour of regional Queensland, something that had never been done there before.


| | |
| --- | --- |
| | While none of the team I worked with at Opera Queensland in 1996 is still there, the company is always producing and presenting fine opera, so you can see what's on offer this year by clicking their logo. |
| | |
| --- | --- |
| | Following the 1995 Biennial, and at the same time as my work for Opera Queensland, my Biennial colleague Richard Mills asked me to help raise his profile in the lead-up to the world premiere of his new opera, The Summer of the Seventeenth Doll, staged by the Victoria State Opera. He had been awarded the 1995 Don Banks Fellowship, one of the richest awards for an individual in the Arts in Australia. Composers are always struggling to find exposure in the public eye, so I was happy to give him some help. |
There were smaller contract jobs for Kruger PRofiles in between these major projects, and when I returned from a year in Los Angeles, in 1999, I worked for two organisations in Byron Bay, having decided the double life I had been leading in Byron and Brisbane was too hard on the car and on my dog.

I delved into the contentious world of local politics, running the PR campaign for a collective group of candidates, billing themselves as Positive Action, running for Council in the Byron Shire elections in September 1999.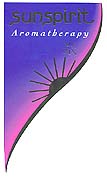 And then from November 1999 to July 2000 I worked with Sunspirit Aromatherapy as their Public Relations Manager, which was quite different for me. The products were beautiful, but the inability of bottles of essential oil to sing, play an instrument, act or at least give interviews, made the job stimulating for the nose but not the brain or heart. Hence the move in October 2000 back to my home town of Sydney to take up my position as Manager of Communications and Public Affairs with APRA. Color Color
| | |
| --- | --- |
| The last Kruger PRofiles office in Byron Bay | |
After leaving APRA in 2003, Kruger PRofiles came back into action, based in Byron Bay and Sydney. For details of current clients and an outline of my services, click here.